Who's involved?
Material Beliefs currenly has a core team of five people - Andy Robinson is the project manager, and Elio Caccavale, Tobie Kerridge, Jimmy Loizeau and Susana Soares are researchers with interaction and product design backgrounds.
We're also working closely with Steve Jackman who is a documentary film maker, and Hyperkit who are helping with graphic design.
This initial group is being extended through collaborations with engineers and social scientists, additional details will be added soon.
James Auger
james ATT materialbeliefs DOTT com
James Auger (b 1970, Derby, England) has a BA in Product design from Glasgow School of Art and an MA in Design Products from the Royal College of Art in London. Post RCA He worked as a Research Associate for Media Lab Europe (The European Partner of the MIT Media Lab), where the main focus of his research was a design-based investigation into technology mediated human experience.
Following his appointment as tutor at the Royal College of Art, James moved back to London where he has been teaching and working as a research fellow in the Design Interactions department for the past three years.
He is a partner in the speculative design practice Auger-Loizeau, whose projects have been published and exhibited internationally over the last six years.
Prior to being a designer, James had followed an engineering apprenticeship at Rolls-Royce (aero engines) and worked as a special effects technician for T.V and film.
Recent projects: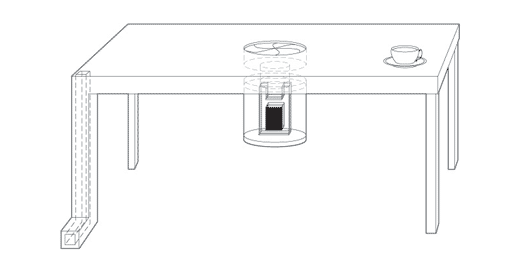 above: Coffee table mousetrap robot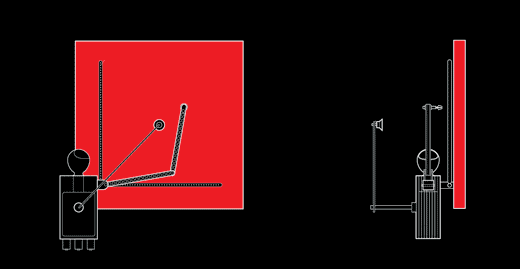 above: Fly stealing robot
Elio Caccavale
elio ATT materialbeliefs DOTT com
Elio studied Product Design at Glasgow School of Art before going on to the Royal College of Art to complete a master in Design Products. He has pursued an intensely varied career combining consultancy, research, teaching and writing, and his design project involve collaborations with scientists, social scientists and bioethicists. Straddling these different worlds, Elio considers separate disciplines to investigate the hybrid grounds where areas of expertise touch and overlap. His work participates in the discussion on the role of design in the face of the emerging needs of the contemporary world, involving, in particular, innovations introduced by advanced biotechnologies.
Elio teaches Product Design at Central Saint Martins College of Art and Design (part of the University of the Arts). He is also visiting lecturer on the MA Design Interactions course at the Royal College of Art. Elio has worked on collaborative projects funded by the Wellcome Trust.
Elio has exhibited his work and lectured internationally. He has recently presented his work at the World Forum on Science and Civilization organized by The James Martin Institute and at the ESRC Genomics Policy and Research Forum.
Recent projects: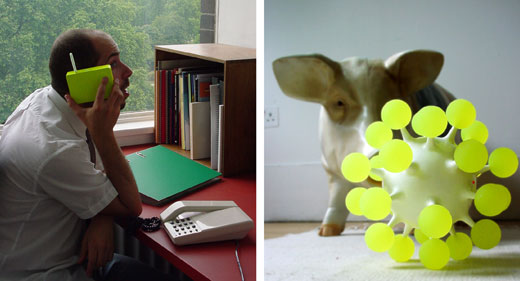 above: Utility Pets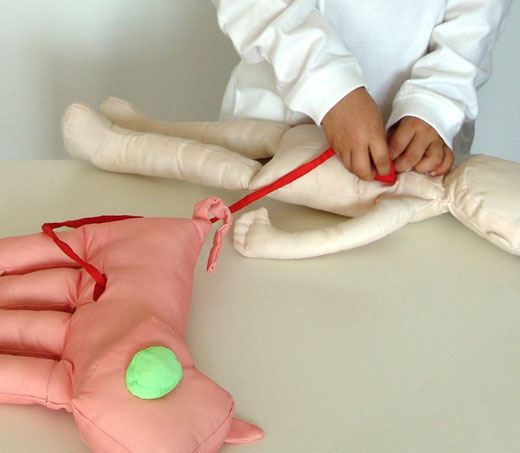 above: MyBio
Tobie Kerridge
tobie ATT materialbeliefs DOTT com
Tobie is currently working on collaborative projects funded by Intel and EPSRC. His research explores how design methods can be extended to provide individuals with access to, and creative authorship over, technological innovation. He is also a visiting lecturer at the Royal College of Art and Central Saint Martins. Before graduating from Interaction Design MA at the RCA, he took a BA in English Literature and Fine Art at Oxford Brookes University.
Tobie collaborated with Ian Thompson and Nikki Stott on Biojewellery, an EPSRC funded public engagement of science and technology project. Following Biojewellery, he wrote the Material Beliefs proposal with Savita Custead after an EPSRC Ideas Factory in 2006.
Recent projects: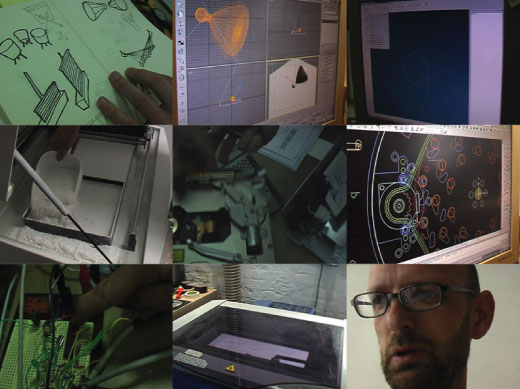 above: Media Mediators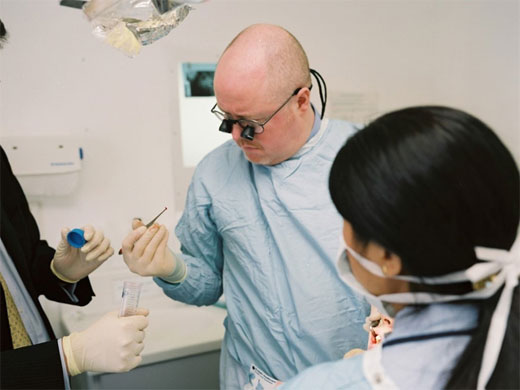 above: Biojewellery
Jimmy Loizeau
jimmy ATT materialbeliefs DOTT com
Jimmy Loizeau studied Fine Art at Maidstone and Birmingham and Product Design at the Royal College of Art. He has collaborated with James Auger since 2001 in the design partnership Auger-Loizeau exploring the implications of our relationship with products and technology through semi-fictional products.
His objective is to increase the dissemination of issues of technology and culture and take this debate beyond its present existence in academia and galleries to a wider public.
His research has taken him to the MIT Media Lab Europe in Dublin where he worked with the Human Connectedness group as a research associate for two years. Jimmy teaches at Goldsmiths and The Royal College of Art and continues to exhibit and lecture internationally.
Recent projects: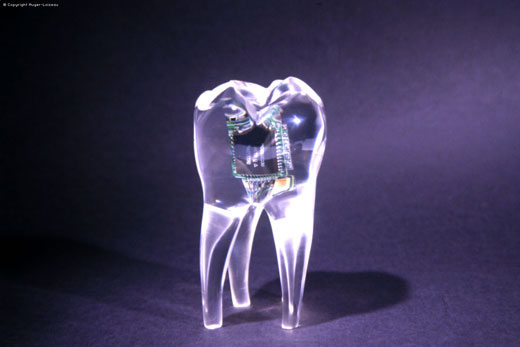 above: Audio Tooth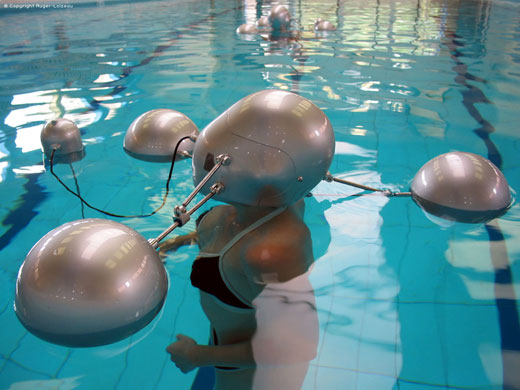 above: IsoPhone
Andy Robinson
andy ATT materialbeliefs DOTT com
Andy is project manager on Marerial Beliefs.
Susana Soares
susana ATT materialbeliefs DOTT com
Susana is a recent masters graduate of Design Interactions at the Royal College of Art.
A recent project aimed to develop collaborative relations between scientific and technological research, beekeepers and design. Soares translated the outcomes into systems and objects that people can understand and use.
Recent projects: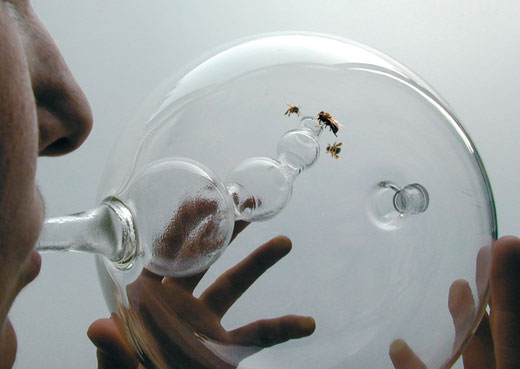 above: Bee's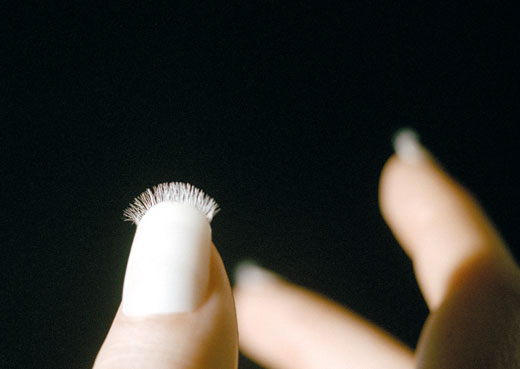 above: Genetic trace