Carnivorous Domestic Entertainment Robots
In the context of the home, definitions of what a robot is and could be are open for interpretation. These robots are devices for utility, drama and entertainment.
They exist in a similar way to an exotic pet such as a snake or a lizard, where we provide living prey and become voyeurs in a synthesized, contrived microcosm. The predatorial nature of these autonomous entities raise questions of life and death, taking us out of the moral comfort zone regarding the mechanized taking of life.
They compete with the spectacle of life seen in programs such as Big Brother, Wife Swap or televised, edited and dramatised depictions of war. As consumers of these programmes, like those who keep vivariums, we have the potential to be repulsed, engaged or both and as voyeurs might consider ourselves complicit.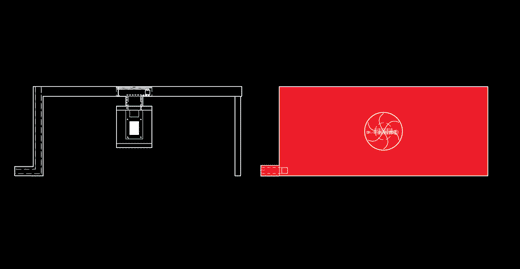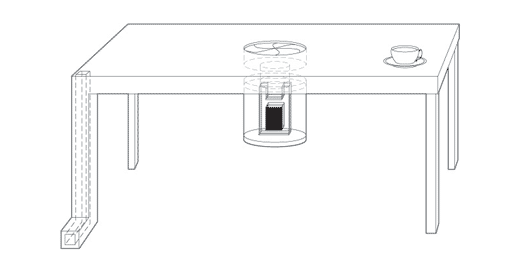 Coffee table mousetrap robot
A mechanised iris is built into the top of a coffee table, and is linked to a infra red motion sensor. Crumbs and food debris left on the table attract mice, who gain access to the table top via a hole build into one over size leg. Their motion activates the iris, the mouse falls into the microbial fuel cell housed under the table, and generates the energy to power the iris and sensor.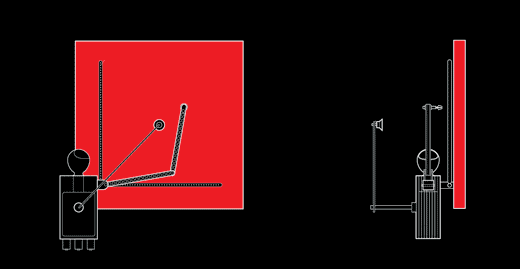 Fly stealing robot
This robot encourages spiders to build their webs within it's armature. Flies that become trapped in the web are tracked by a camera. The robotic arm then moves over the dead fly, picks it up and drops it into the microbial fuel cell. This generates electricity to partially power the camera and robotic arm. This robot also relies on the UV fly killer parasite robot to supliment it's energy needs.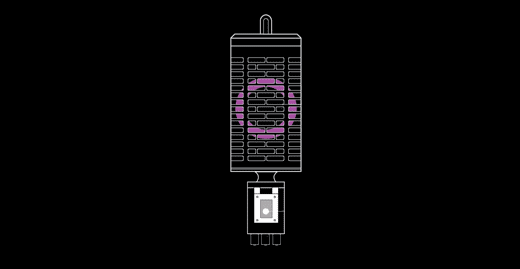 UV fly killer parasite
A microbial fuel cell is housed underneath an ultra violet fly killer. As the flies expire they fall into the fuel cell generating electricity that is stored in the capacitor bank. This energy is available for the fly stealing robot.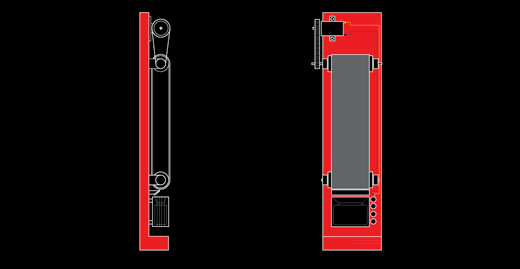 Fly-paper robotic clock
This robot uses flypaper on a roller mechanism to entrap insects. As the flypaper passes over a blade, captured insects are scraped into a microbial fuel cell. Electricity is generated to turn the rollers and power a small LCD clock.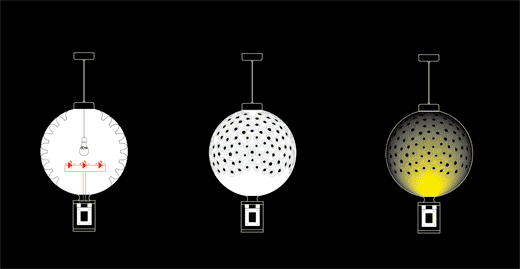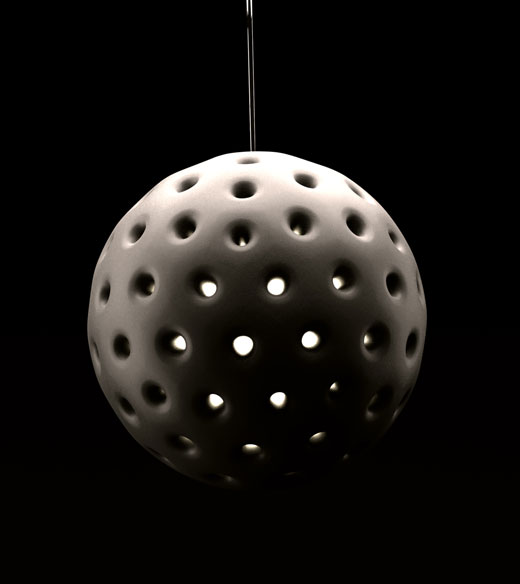 Lampshade robot
Flies and moths are naturally attracted to light. This lamp shade has holes based on the form of the pitcher plant, enabling access for the insects but no escape. Eventually they expire and fall into the microbial fuel cell underneath. This generates the electricity for a series of LEDs, activated when the house lights are turned off.
Carnivorous Domestic Entertainment Robots were designed by James Auger, Jimmy Loizeau and Aleksandar Zivanovic. Julian Vincent is director at the Centre for Biomimetics and Natural Technologies, and acted as an advisor to the design process. An initial start point for the project was Ecobot, a fly-eating robot developed at Bristol Robotics Laboratory which uses microbial fuel cells to generate its own power.
Microbial fuel cell kits are available from the National Centre for Biotechnology Education (NCBE) at Reading University.