Interview with Anders Sandberg
Dr. Anders Sandberg is a Swedish neuroscientist, science debater, futurist, transhumanist, and author. He earned a M.Sc degree in computer science in 1997 from Stockholm University and a Ph.D. in computational neuroscience in 2003 from Stockholm University.
He is currently postdoctoral research assistant for the Oxford group of the EU ENHANCE Project at the Uehiro Centre for Practical Ethics and research associate at the Future of Humanity Institute (Faculty of Philosophy, Oxford University).
View the film (16.3 MB. QuickTime 7 required).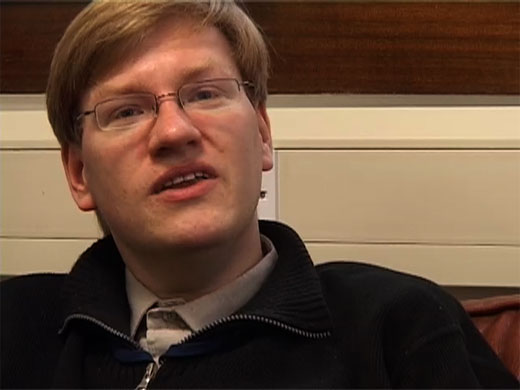 above: Anders Sandberg with Susana Soares, filmed by Steve Jackman
Anders Sandberg was Inerviewed by Susana Soares on 15/12/2007